GREYLOCKMOBILE TRIBUTE PAGE
UNDER CONSTRUCTION!!!
IN AUGUST OF 2000 WE WERE ASKED TO PLAY AT A DEMO DERBY FOR THE BROTHERS HERE IN MOUNTAIN HOME.
LITTLE DID WE KNOW WHAT WOULD HAPPEN NEXT......
YA SEE , KUJO HAD THIS OLDS 98 THAT HE JUST WANTED THE MOTOR OUT OF SO HIM AND BILLY-BOB AND NORM PREPPED THE OLDS TO RUN IN THE DERBY. THIS MOSTLY CONSISTED OF KNOCKING OUT THE WINDOWS AND APPLYING LIBERAL AMOUNTS OF SPRAY PAINT.
WITH KUJO DRIVING AND BILLY-BOB HANDLING THE NAVIGATING CHORES, THEY COMMENCED TO GETTING SMASHED CRASHED AND BASHED UNTIL A REAL SOLID HIT ( THE ONE THAT TOOK OUT THE LEFT SIDE SHOWN HERE) SENT THE BATTERY TUMBLING INTO THE BACKSEAT, TAKING THE TERMINAL AND TWO FEET OF CABLE WITH IT.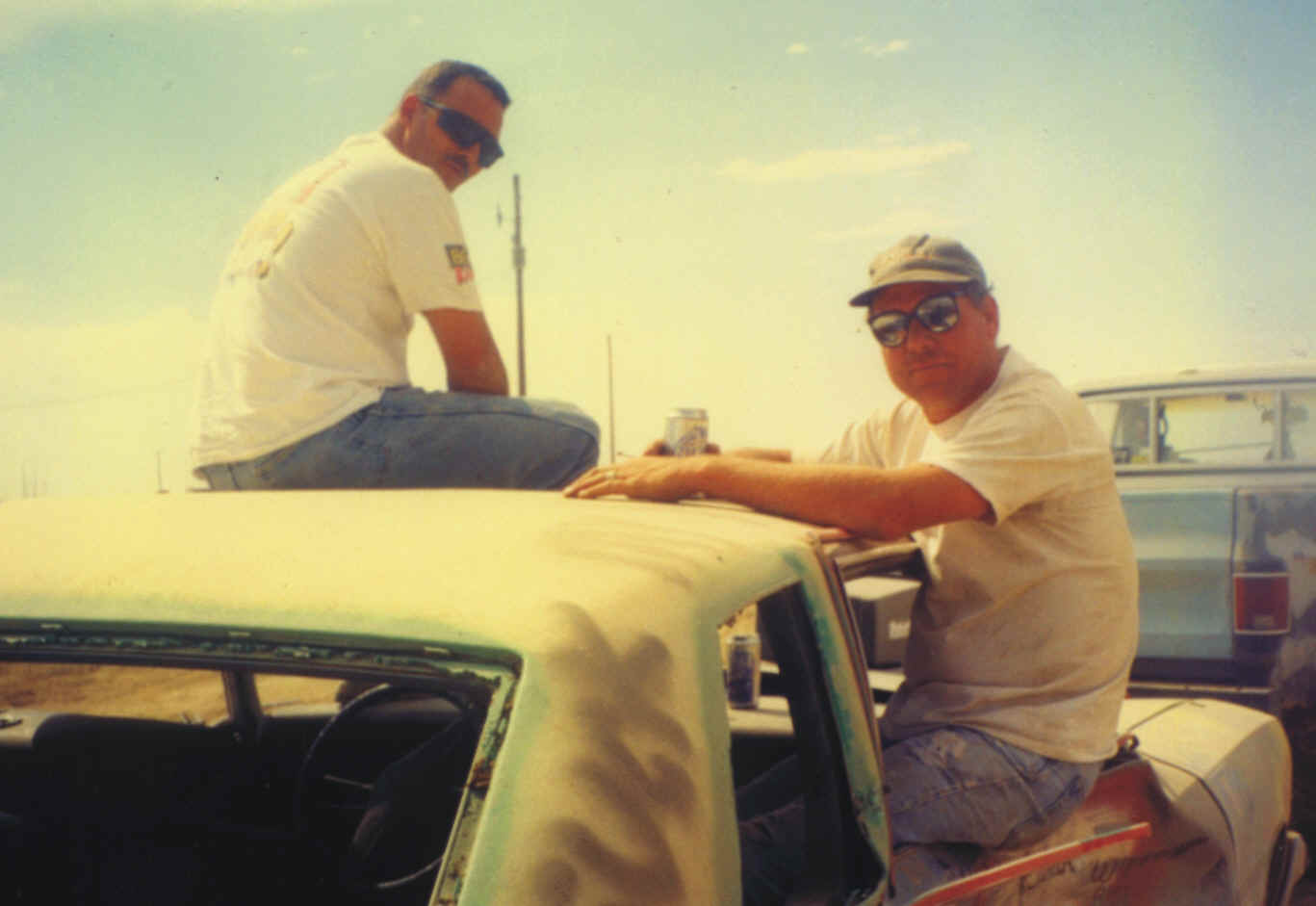 ALTHOUGH THEY DIDN'T WIN, THEY WEREN'T THE FIRST ONES OUT EITHER AND MORE IMPORTANTLY, THEY SURVIVED...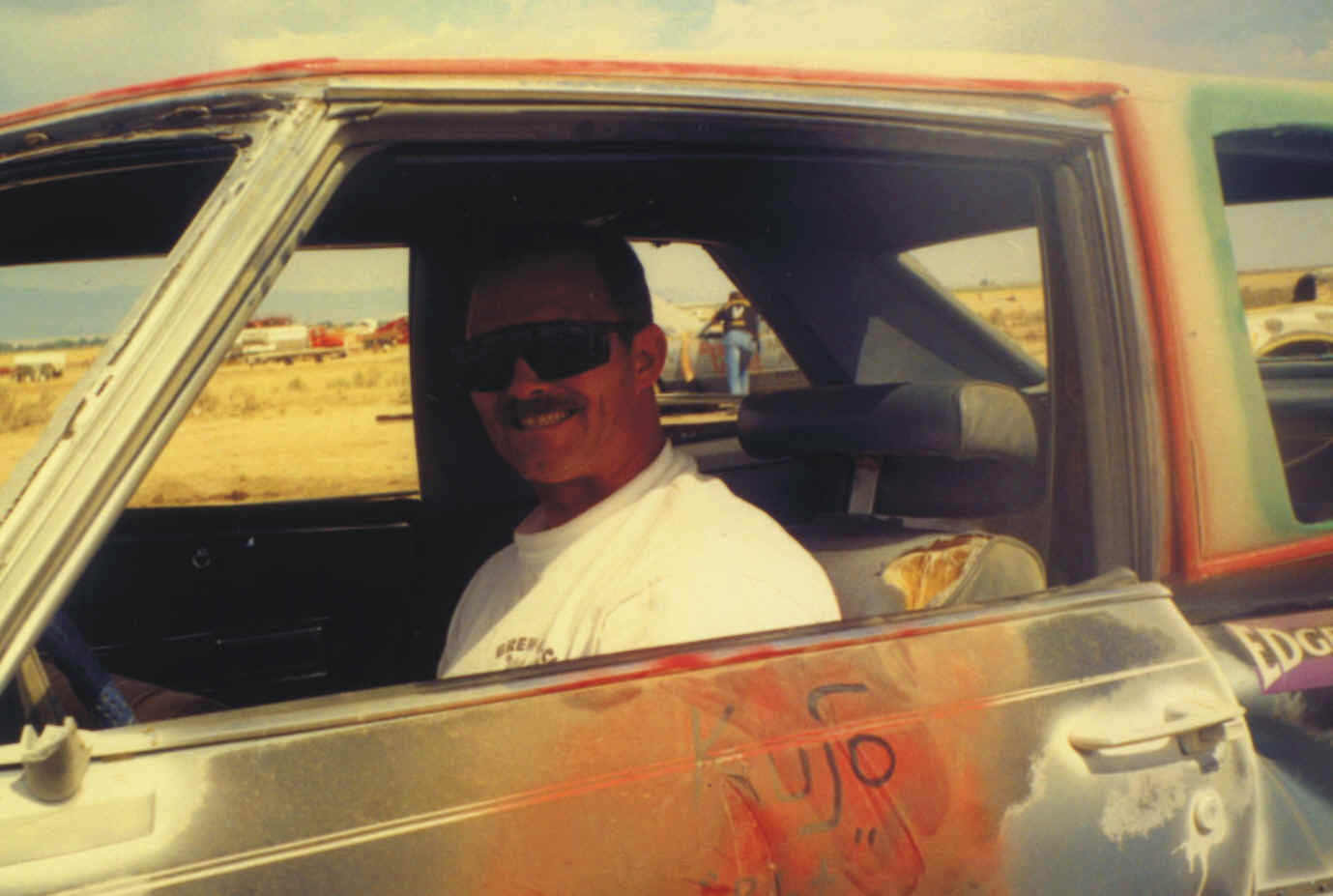 THE GOOD PART IS THE FACT THAT THEY HAD THE ONLY CAR THAT WAS STILL MOBILE AFTER THE EVENT, SO KUJO DROVE IT ON HOME, RIPPED OUT THE 455 ENGINE, PUT IT IN HIS EL CAMINO AND PROMPTLY BLEW IT ALL TO HELL....
THE END
OR IS IT?